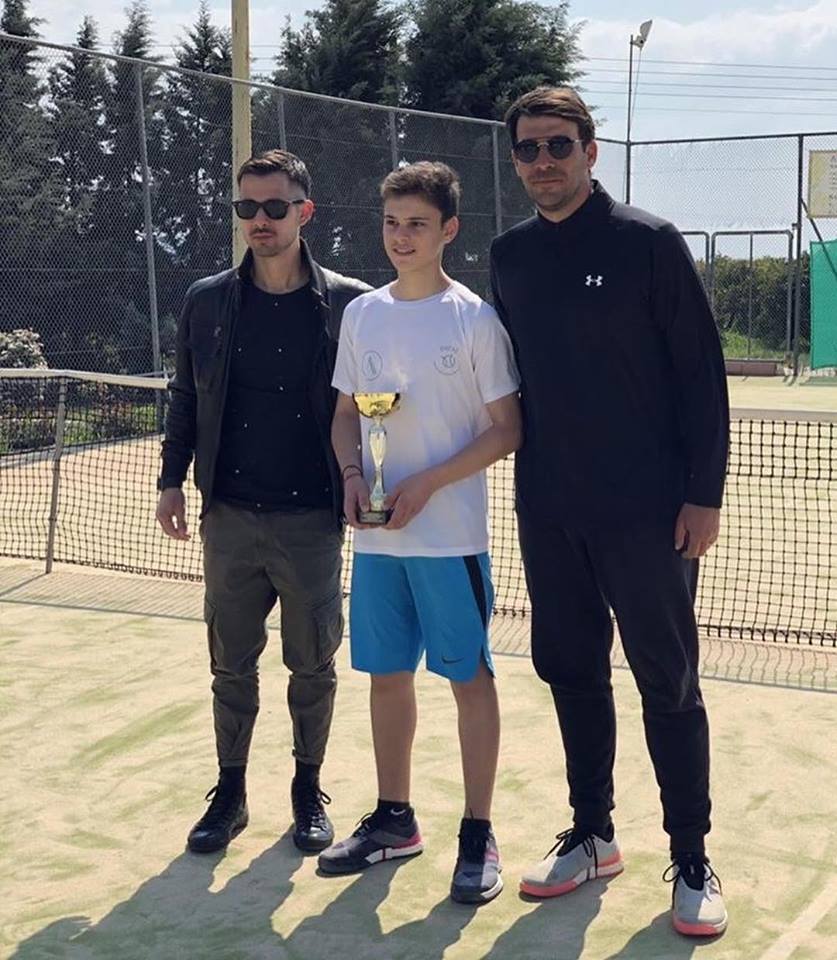 Completed Sunday 24 March in our facilities E3 Union the points Championship Week 12 for boys and girls under 14 years, which took place 36 athletes from across the Peloponnese, Zakynthos and Kefalonia.
For two days golf Athlisis Tennis Club hosted exciting games culminating in the semi-finals and final, both boys and girls in the dashboard.
particularly, boys below 14 year old athlete of our group and RIGA AOAA, Marios Toundas ranked first, beating in the final with a score Themis Tzoutzopoulou 2-0 set (63, 61) .
To the girls, after a long battle, the Gehry Asenova of OA. Kalamata managed to break the resistance of the Zakynthian Isminis Zougra OA. with 2-1 set (36,62,62) .
The racing team of our group also participated yet 5 children who had quite good attendance. more sygkekerimena, girls Mirka Tsilimpi reached 8ada, which he was excluded from the subsequent winner of the tournament. Boys our team represented 4 children belonging to the category of 12 years who are following: Philip Mantsits , who ruled the 16 by Mario Tounta (tournament winner) , John Kourouniotis to 16, Dimitris Dagres and Patroclus in Alonistiotis 32 .
We would like to congratulate the sportsmen and sportswomen who have excelled, but all the children for the effort they occupied and very beautiful sight offered to those who visited our facilities to watch matches.
End, Thank the epidiaititria tournament Sandy nun for very sound organization which "he ran", volunteers of the Greek Red Cross and personally Mrs. Maria Stamatopoulou for health coverage of the tournament, and attendants and coaches for the excellent cooperation.
More pictures HERE.