Athlisis Tennis Club and RIGAS Argolida Athletic Tennis Group welcome you in a well-organized space, 3 synthetic turf courts, to experience the sport of tennis and enjoy your free time!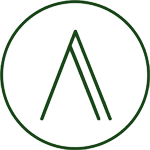 Electronic Services Athlisis Tennis Club – Courts Reservations – Registration Statements In Tournaments
The Athlisis Tennis Club has created an online community of members and friends of our club with electronic court reservation services at the Program of the club, after Registration at the website, also electronic registration forms in Tournaments that are organized in our courts with optional subscription to the website!
For the use of the website services, it is not necessary to be members of the ATC. Electronic services are provided free at no charge.
Read the Terms and Conditions at the following link – Privacy policy –
COURTS
You can make online reservations-rent courts upon availability, after register on the website. After submitting the form, you can check out your reservation directly on the calendar-schedule of the courts. Possibility of editing or cancellation, throught the tab "My Reservations".
TOURNAMENTS
Participation registrations to tournaments that taking place in the club facilities, depending of the notice at the time. Forms are open for submission, with optional registration to the website and optional membership of ATC. For questions or any changes of the statement, email or contact the club phones.
CHALLENGE
Under construction future club service, for registered users of the website.
Compulsory registration on the website.
COMMUNITY
By registering on the website www.athlisistennisclub.com at the link SIGN UP , you create a profile among members and friends of the club, with the ability to send private messages, receive alerts and updates of the club with the form of 'notifications' and 'email', search members-users and exchange tennistic opinions and interests in the community.
3th km. ARGOUS-NAFPLIOU
Tel. 2751020755, 6946503848
info@athlisistennisclub.com, athlisistc@gmail.com
TENNIS FOR EVERYONE!